discover new places
Visitor moorings
Enjoy a rest in a secure marina where there's a range of facilities for you and your boat.
When you are exploring the waterways, you need to know that you have somewhere safe to moor for overnight stops and longer breaks. An Aquavista visitor mooring gives you that peace of mind. Most of our 18 marinas welcome visitors and with our friendly Waterside Crew on hand to assist you, it's a great choice for short term stopovers.
What is a visitor mooring?
With a visitor mooring you don't need to be a permanent berth holder, you simply book ahead to moor for the duration you require, which is typically anything from one night up to 2 weeks. Ideal if you are enjoying a cruise of the waterways, you can stay anywhere from Galgate Marina on the Lancaster Canal in Lancashire to Apsley Marina on the Grand Union Canal in Hertfordshire. Most, but not all, of our marinas can accommodate visitors. Check the list of marinas on the link below to see whether the marina you are considering has berths for visitor mooring.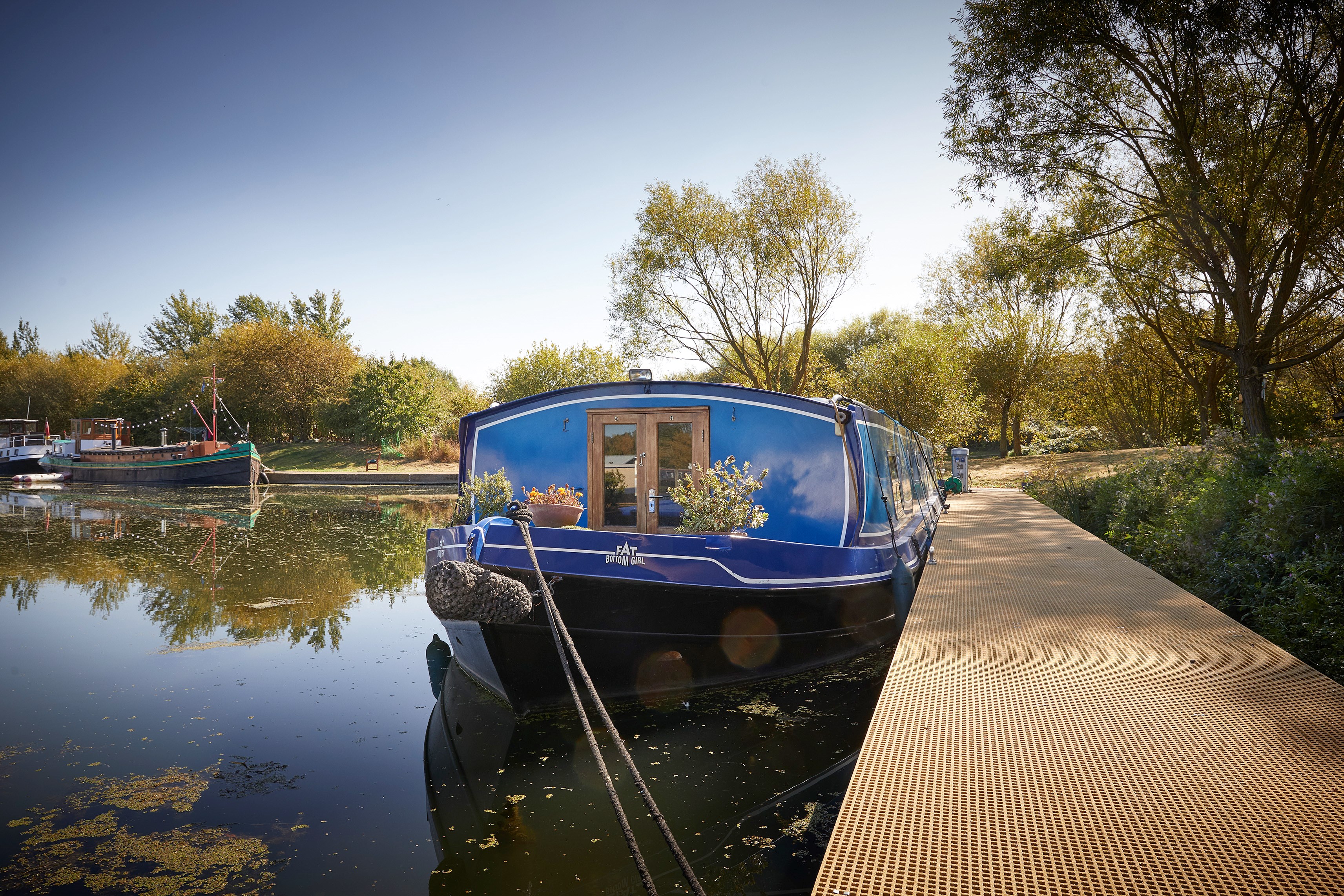 Your visitor mooring benefits
Our network of marinas gives you the opportunity to explore the waterways with the confidence that you can moor your boat somewhere safe and secure when you want to rest. You also enjoy:
Waterside Crew on hand to help you
Essential boating facilities, such as pump out, boat diesel, chandlery and more – varies by marina
Free Wi-Fi at most marinas
The much-prized Gold Anchor accreditation, which most of our marinas have, guarantees that we offer good value for money with a range of amenities, meet a set of internationally recognised industry standards, and put you, our customer, at the heart of everything we do.
discover the life
If you're interested in booking a visitor mooring please get in touch