Fundraising for CLIC Sargent
Oct 2020, by Aquavista
Aquavista Waterside & Marinas are proud to be supporting CLIC Sargent
Clic Sargent is Aquavista's inaugural charity partner – voted for by crew members. The charity provides support to families affected by childhood cancer and helps them to stay close together by financial grants, free accommodation, specialist nurses and information and advice.
You can find out more about Clic Sargent here and on their Facebook page.
We're officially kicking off our partnership with collection tubs available at our Waterside & Marina offices, and at our brokerage and chandlery locations you will also be able to buy a Clic Sargent pin badge. You will also be able to make a donation via our Bath Caravan Park and Britmarine websites.
But this is just the start. Our goal is to raise as much money as possible – and have fun doing it!
We really hope you will get on board – a small donation makes such a big difference to charities at this time.
Did you know that …
£4 pays for a Clic Sargent storybook that helps to explain childhood cancer to children in simple, easy to understand language
£15 pays for a DVD to help bereaved families understand and cope with their grief
£46 could pay for a CLIC Sargent social worker to be there soon after diagnosis, giving families 1-1 support
If you'd like to make a donation today, please visit our Just Giving page at  www.justgiving.com/fundraising/aquavistaandclicsargent
Please remember that if you raise money on behalf of Clic Sargent and want to contribute towards the Aquavista fundraising amount, donations must be cashed by our marina offices, or collected through our dedicated JustGiving pages.
As we raise money, we will keep a track on how we're building towards our target. If you have an idea for local fundraising you'd like to share, please contact your local waterside crew.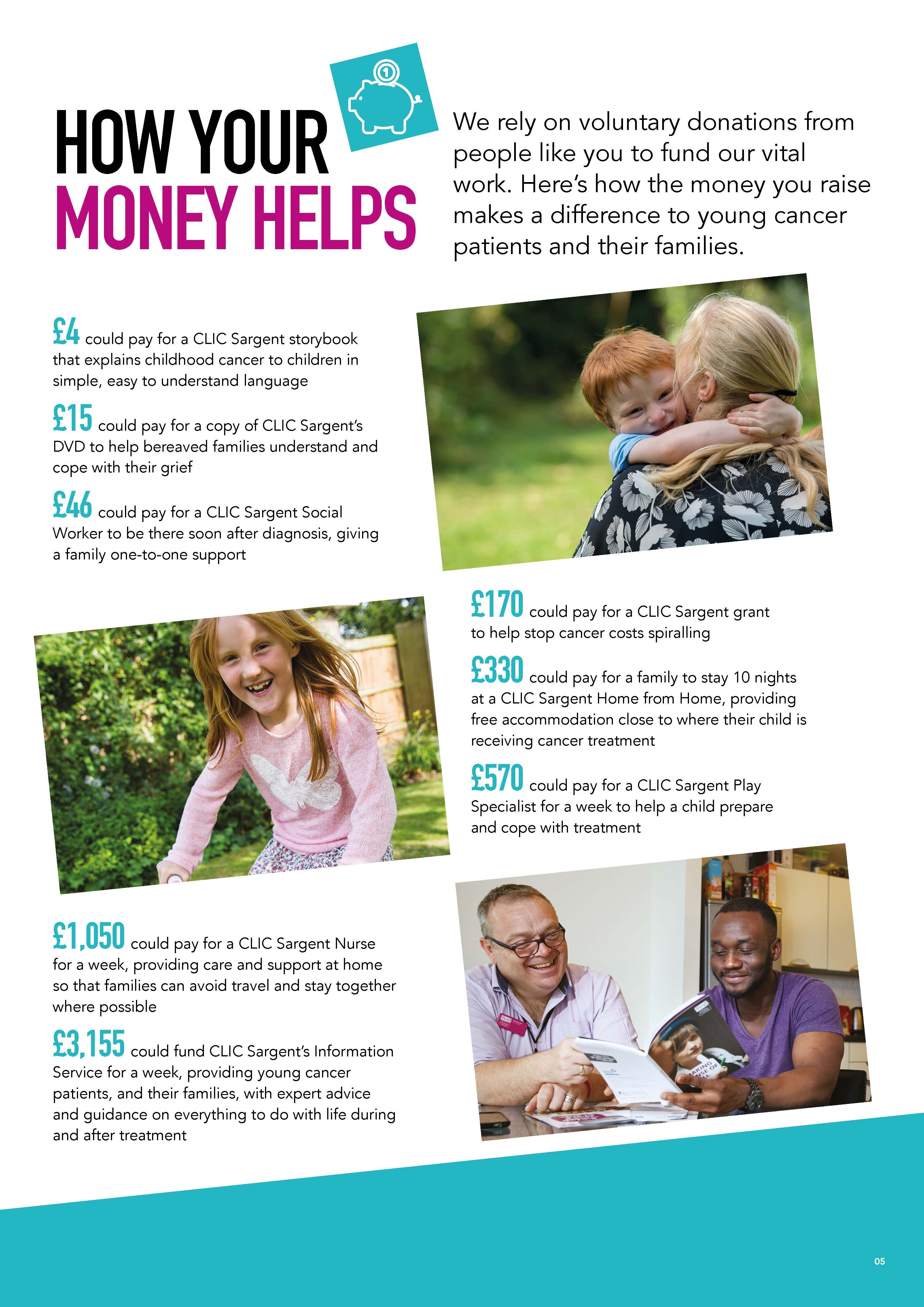 Show all