ABOUT US
We benefit from being part of Aquavista Watersides, the largest marina operator in the UK with 29 marinas. We have three Boat Sales hubs at Sawley Waterside & Marina in Nottinghamshire, Crick Waterside & Marina in Northampton and Limehouse Waterside & Marina in central London, but we have boats for sale and brokers operating all over the country.
 
Let us introduce you to our boat sales team, we're a group of folks with loads of boat knowledge, lots of experience of buying and selling boats and we're here to help you. We know your boats are important. Choosing the right boat for you, buying at the right price and understanding exactly what you're buying are some of the things we can help you with. If you are selling, we're here to help you maximise your price by advising on maintaining your boat and presenting it in the best possible way.
 
Apart from that, we can take all the hassle out of buying or selling your boat by dealing with all the details, making it happen quickly and helping things to run smoothly.
Mark Collins
Senior Broker
Based out of Sawley Waterside & Marina in Nottinghamshire, covering the Midlands and North, Mark is the Senior Broker at Boat Sales by Aquavista, and a passionate boater. His first experience in boating was when he was six months old on his fathers narrowboat and since then has enjoyed many boating adventures including navigating the Manchester Ship Canal, cruising the beautiful Welsh canals going over the iconic Pontcysyllte aqueduct and braving the choppy waters of the Thames past the Houses of Parliament. Mark has worked in the boating industry for 9 years and with his extensive experience, he is perfectly placed to help those looking to sell and buy.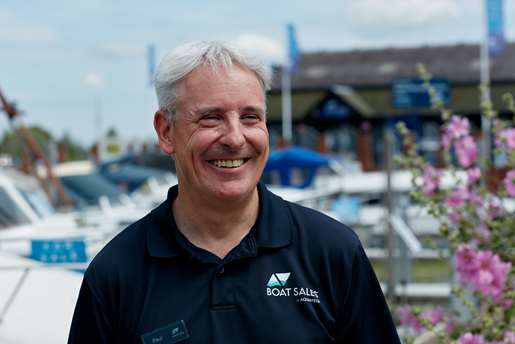 Paul Sissons
Broker
Richard Hogarth
Broker
Richard is based at Limehouse Waterside & Marina in London and covers the south coast and London areas. He has been involved with boats since his childhood with his first experience being on his father's fishing boat in the Irish Sea. He then developed a love of sailing and progressed to the RYA National Youth Racing Squad and has since competed in yacht regattas across Europe, Asia and North America. He's an experienced Yacht Broker and passionate about all types of boats but his dream boat would be a Pogo 44.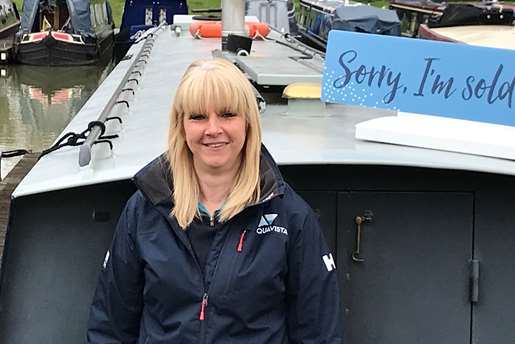 Jackie Errington
Broker
Based out of Crick Waterside & Marina, Jackie covers the Midlands area. A boat lover, having lived on her narrowboat for 20 years, Jackie has over 9 nine years experience of narrowboat brokerage and has lots of helpful advice to those looking to learn more about life on the water.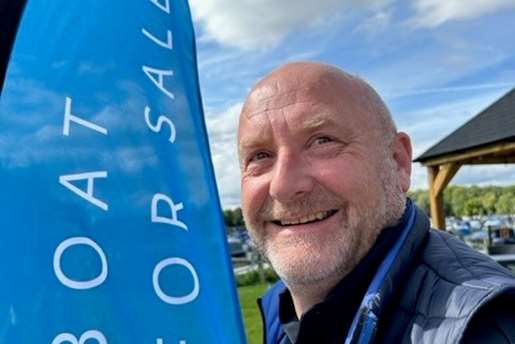 Steve Love
Broker
Based at Trinity Waterside and Marina in Hinckley, Steve is your trusted boat sales broker. With a remarkable journey that spans both sea and land, he's uniquely equipped to help you fulfil your dream of owning a narrowboat. Steve's love for all things maritime began during his service in the Royal Navy on the Royal Yacht Britannia in the 1980s. Following his naval career, he spent 25 years in technical sales, with 15 of those years focused on global sales. In 2019, Steve took the leap and started living on a Narrowboat. His deep connection to the waterways led him to a new career in boat sales in 2022. Now, Steve's passion and expertise are dedicated to helping you find the perfect boat. Whether you're a seasoned cruiser or a first-time buyer, he's committed to making your boat ownership dream a reality.
LET'S GET STARTED
Start your journey with us today
SUBSCRIBE TO OUR NEWSLETTER
Drop in your email and we'll keep you up to date with all our latest listings, news and offers. To see how we use your details, take a look at the
privacy policy
.