enjoy the life
Why choose Aquavista
You'll find 29 different locations – all safe and secure as standard. From pretty little marinas tucked into the English countryside to waterside retreats right in the middle of bustling city life. Serviced, because we want to make life by the water easy for you.
Life doesn't have to be busy. Choose life by the water – you'll find some calm, some different views of nature and good access to the waterways for all your adventures. With our knowledgeable Aquavista crew on hand to make it all happen.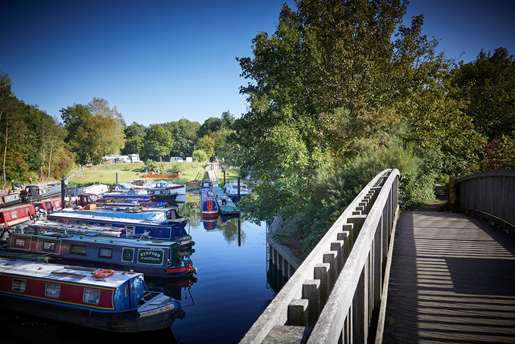 Unique and special locations
From the grassy banks of Bath to the city hideout of Limehouse, there's a nook to suit just about everyone at our waterside marinas. Big and small, urban and rural, completely hidden away – we've got it. All of our places promise easy access to the waterways and loads of good cruising routes that we can share with you.
At our rural marinas, you'll find rolling hills, calm waters and lots of wildlife – with all the transport links to get you back to the action. Even our city marinas are little hubs of nature. Our customers make our 29 different marinas really special, planting flowers and vegetables on their boats, by the water and sometimes in our community gardens.
And for when you fancy a change of scene, you can moor up at any of our other marinas for up to 34 days free of charge, subject to availability.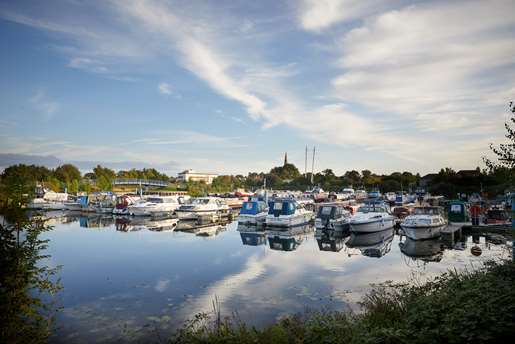 Safe and secure as standard
You're always safe at our marinas – and so is your boat. From regular safety audits to checks and inspections, we're always around to keep things secure for you. All our marinas have CCTV coverage and are only accessible with a key or security fob. Whether it's a public marina or one of our gated communities, you can get on with life by the water without worrying about security.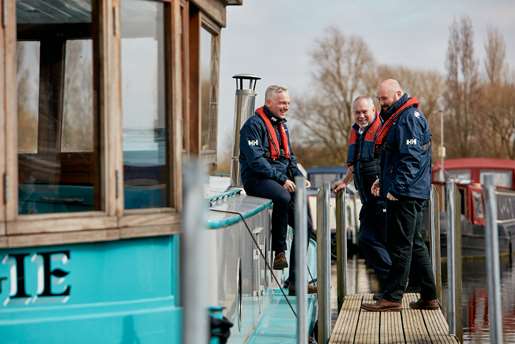 An 'always on hand' crew making things easy for you
Little communities, that's what you'll find at our 29 different marinas. Our knowledgeable Aquavista crew are always on hand to help with just about anything... cruising tips, marina info, help with facilities, boating advice, parking and washing, access and boat repairs, which pub does the best ale – we're here for it all.
Spaces built for waterside life today... and tomorrow.
Facilities that make your life on the water easier, well-cared-for green spaces, and loads of ongoing investment – that's what you get with Aquavista. But first, we work hard to get the basics right. So forget broken washers, showers or pumps – they're the essentials. If something does break, we have a national repairs contractor ready to sort things out as quickly as possible – we'll fix (just about) any issue within 48 hours.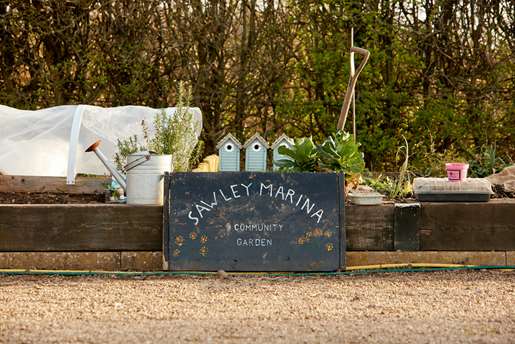 All the good community vibes
We think our marinas are pretty special places, but you can ask our customers too – they're bound to agree. No complicated rules, no cliques – just happy folks enjoying life on the water.