60546Ec5de744 L 703339 (13) (1)
9D494983 2ADB 404E B60D 200FBC3DBE76
Your opportunity to own a unique home in a tranquil waterside setting
Whether you're looking for a new permanent home or a home away from home, we have a range of options available so you can find the perfect waterside retreat to suit you.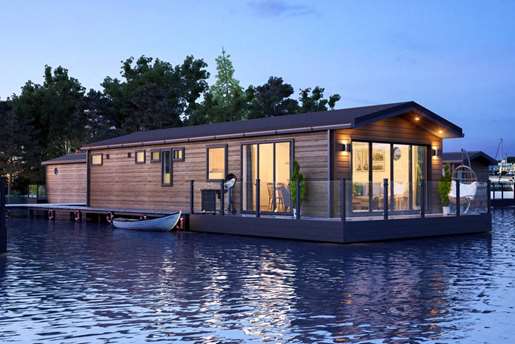 Floating homes
Our luxury floating homes by Prestige come fully furnished with two bedrooms, two bathrooms and a fitted kitchen with quality appliances. They also include fixed line copper broadband, a dedicated parking space, access to a secure cycle rack, and the potential to moor a small craft next to the home. They are designed to be the perfect permanent home on the water.
We currently have homes available at Priory Waterside & Marina in Bedford and Sawley Waterside & Marina in Nottinghamshire.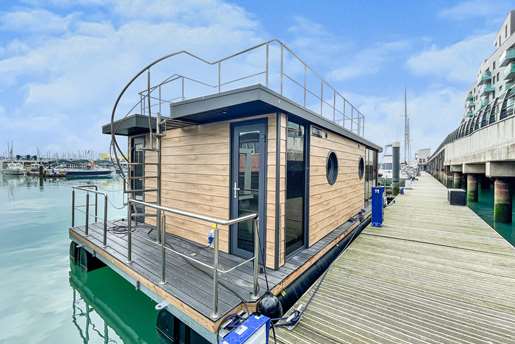 Floating Homes by Waterlodge UK
Our floating homes by Waterlodge UK are available in a range of sizes and can make the perfect holiday home or permanent home. Hand built in the UK, the lodges pair contemporary design and optimal use of space to create a flexible, luxury craft for modern lifestyles. From the bijou Waterlodge Oasis One – the perfect choice for couples looking to spend time alone on the water – to the spacious Waterlodge Oasis Six – ideal for families and Waterlodgers wanting to welcome friends on board their boat.
You can view our show homes at Crick and Poplar, but you can purchase a floating home and choose any of our six locations to locate it which also include Buckden, Cropredy, Sawley and Ripon.
Our floating homes by Prestige are available at Priory Waterside & Marina and Sawley Waterside & Marina. Our floating homes by Waterlodge UK are available at 6 of our marina locations including – Sawley, Ripon, Buckden, Poplar, Crick and Cropredy. Or if you have your own location arranged, you can simply buy the Waterlodge from us.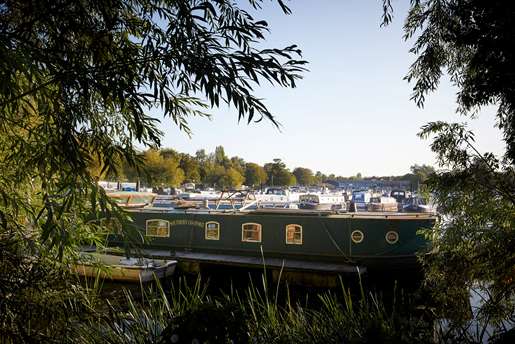 Priory Waterside & Marina
Priory Waterside & Marina sits on the banks of the Great River Ouse, in the 250-acre Priory Country Park. Here, immersed in nature, it's easy to forget that the shops, museum and theatres of Bedford are close enough to walk to. With excellent road links and just 40 minutes from London by train, Priory Waterside & Marina is the perfect blend of town and country.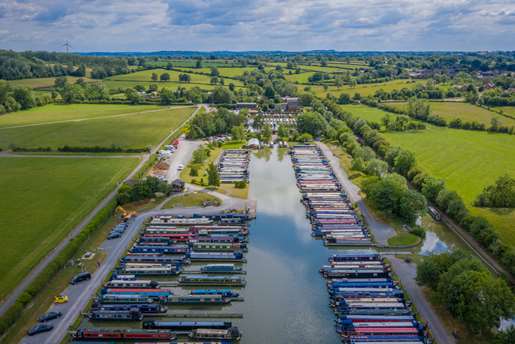 Crick Waterside & Marina
Crick Waterside & Marina is a really peaceful spot – but there's still loads to do nearby. For commuters, you're only a two minute drive from junction 18 of the M1 – although you wouldn't know it once you're here (seriously, it's so quiet). You've also got Northampton and Rugby within easy reach, which you get to by
car or bus (the bus stop is at the bottom of our drive). But you don't need to go that far for things to do – it's only a couple of minutes' walk into Crick, which is a lovely little village. 
Come and view our Oasis 3 and Oasis 5 show homes at Crick Marina.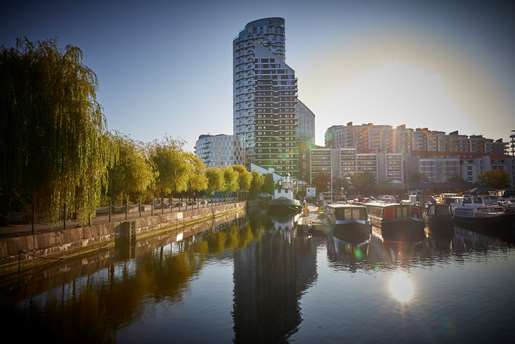 Poplar Waterside & Marina
It's super easy to get to work from Poplar marina, so you don't have to worry about long commutes. Located less than a 10-minute walk from Canary Wharf, you've got the Jubilee Line and the Docklands Light Railway Station nearby – they can get you to the centre of London in no time at all. There's some good options for stocking up on supplies. For day-to-day essentials, you've got a lot of big supermarkets nearby, or you can cook up something special with some really fresh fish from Billingsgate Market.
Cropredy Waterside & Marina
For some downtime in the countryside, come to Cropredy Waterside & Marina. It's set offside on the South Oxford Canal, a good way from the road, so it's a great little hideaway – but it's still got loads going on.
You'll find Cropredy village just a short walk away from the marina. It's got everything you need – there's two pubs, a café, a doctor's surgery and a shop for all the essentials. We think it's a great little community.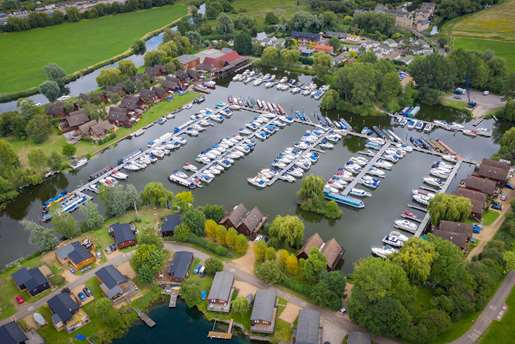 Buckden Waterside & Marina
Buckden Waterside & Marina offers another view of the world, equally relaxing. A mature well-established site, surrounded by willow trees and excellent walks along the river. Good connections to the A14 and the A1 mean your holiday home won't take long to get to, and there are many pubs and restaurants within a short drive of the marina.
Ripon Waterside & Marina
From Ripon marina, you've got easy access to Leeds and York, and there's a bunch of rail links that'll take you to Harrogate and Thirsk, which are 11 miles away. Then again, you don't really need them – everything you might want will be right outside your window. Ripon is one of the smallest cities in England, and it's one of the prettiest. There's medieval streets that wind all over, independent shops, nice cafes, a bunch of supermarkets, and a good riverside pub.
Sawley Waterside & Marina
It's so quiet around Sawley that you'll think you're in the middle of nowhere. But it's actually an easy spot to commute from – you're only a short drive from Nottingham, Leicester and Derby, and there's great road links to East Midlands airport, Long Eaton train station and the M1. For hangouts by the water, there is Café Blue - a daytime licensed café serving breakfast, lunch and cake. We have both Floating Homes and Apartments available at Sawley.
Floating home - Living area
DB72382E 10D9 4D0C B394 30BBA3F8DD4D
Floating Apartment - External
60546Ebf1d02e L 703339 (2)
Floating Apartment - Living area
88E3D2B8 46BC 4932 87AF 50E6381A81E0
Floating apartment - Bedroom
Floating Apartment - Kitchen
Floating homes and Floating Apartments
discover the life
To find out more and have a chat with our floating home specialists please get in touch