discover the life
Galgate Waterside & Marina
Main Road, Galgate, Lancaster, LA2 0LG
01524 751491
A pretty marina with lock-free cruising
Galgate Waterside and Marina is situated on the Lancaster Canal, notable for being close to the coast and lock-free. In a picturesque setting at the edge of the village, it's in a great location for exploring the north west, or for simply relaxing with a glass of wine on your boat. Galgate is a well-serviced marina, and the absence of locks on the canal makes it ideal if you enjoy weekend and holiday cruising. It is convenient for Lancaster, Preston and Blackpool, as well as the Yorkshire Dales and the Lake District.
View on Google maps

See the marina layout

Find us by water
Moorings at Galgate Waterside and Marina
At Galgate Marina you have the peace of mind of knowing that you are moored in a safe and secure berth with a range of facilities onsite and nearby. Our friendly team are on hand to help you when you need them.
Things to do in Lancashire and nearby
Galgate Waterside & Marina is a great base for exploring the north west. Take to the great outdoors, heading for the familiar beauty of the Lake District, the southern reaches of the Yorkshire Dales National Park, or the undeservedly less well-known Forest of Bowland. Follow the Pendle Witch Trail to explore the history and the geography of this Area of Outstanding Natural Beauty that is on your doorstep at the marina. You're also close enough for a day trip to the seaside at Blackpool or Morecambe, and Lancaster town has great shopping, an imposing castle and a riverside Maritime Museum.
Galgate Waterside & Marina photo gallery
View of the canal, boats and marina
Over looking the canal and marina
Boats and historic bridge over the canal
Galgate Waterside & Marina
We have your practical needs covered with a full array of Aquavista brilliant basics that you'd expect from modern waterside living including: 
Safety & security 
 A secure marina with key access gates and CCTV
All jetties have a non-slip surface and are well-lit at night 
Well-kept environments
24-hour emergency call out
Facilities 
Laundry room with 2 washers and 2 dryers
3 showers and 5 toilets, open 24/7
Refuse and recycling facilities
Free allocated car parking
Free Wi-Fi
Red diesel available onsite
The Plough is nearby - 2 minute walk
Services 
Fully serviced jetties
Pump-out - operated by pre-paid card
2 Elsan disposal points
Excellent customer service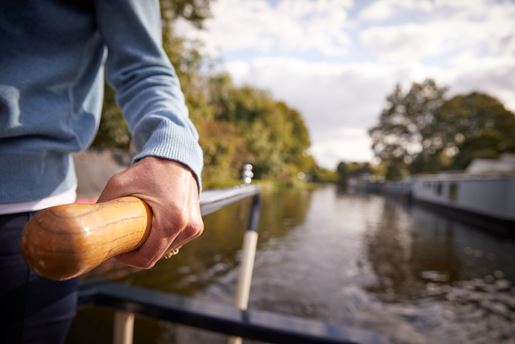 Explore 34 – your free Aquavista stop-overs
We have 29 unique and special locations around the UK, and our Explore 34 benefit means when you moor with us on an annual contract, you can stay at any of our other marinas for up to 34 nights at no extra cost*.
You can call us on 01524 751491 and we will be more than happy to help you or arrange an appointment to view the marina.
During seasonal and bank holidays our typical office hours may vary, please call the waterside office before making a visit.
discover the life
To moor with us at Galgate Waterside & Marina please get in touch