discover the life
Limehouse Waterside & Marina
The Harbourmaster's Office, 46 Goodhart Place, Limehouse, London, E14 8EG
0207 308 9930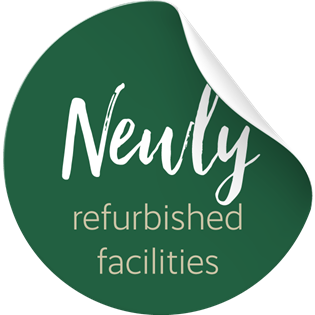 Newly refurbished facilities
A place of calm in the heart of London
At Limehouse Marina, you're at the gateway between the River Thames and over 2,000 miles of navigable canals and rivers - it is your oasis of calm amidst the hustle and bustle of London. Located between the City of London and Canary Wharf, it's a modern marina that makes a perfect base to explore the capital.
Limehouse DLR station is a short walk from the marina with trains to Bank and Tower Hill, where you can join the Circle, District, Northern and Central lines. On the water, you are connected to the River Lee via the Limehouse Cut, the Regents Canal, and the River Thames via a tidal lock which operates 4 hours either side of low water.  
We have your practical needs covered with a full array of Aquavista brilliant basics that you'd expect from modern waterside living including: 
Safety & security 
A secure marina with key fob access pontoon gates and CCTV
Pontoons are well-lit at night 
24 hour emergency call out
Waterside crew are first-aid trained
Facilities 
Ensuite bathrooms and laundry, open 24/7
Free high speed Wi-fi
Customer lounge
Waste bins and recycling facilities
Secure bike shed
Services 
Fully serviced pontoons
2 Pump-out stations
1 Elsan disposal point
Refuelling can be undertaken via the visiting fuel barge
Boat Sales
Your mooring options at Limehouse Waterside & Marina are:
Leisure moorings
Residential moorings
Visitor moorings
If you choose an annual contract, either residential or leisure, as well as access to all of the facilities you also receive:
Explore 34 – Free stop-overs at other marinas in the Aquavista group
Moor Benefits – Access to our exclusive Moor Benefits programme
A choice of payment options – quarterly or annual
Regular newsletters and surveys – We make sure you're up to date with any important news about our marinas, and we love getting your feedback on how we're doing
Residential mooring package
A residential mooring means that Limehouse would become your legally recognised residence and you could officially call it your home. You would also receive a host of other benefits including:
A registered UK postal address and post box - all your mail can be delivered to a lockable post box at the marina, and you can use the marina address to register for doctors and schools etc.
Free council tax when choosing a composite council tax option
A secure parcel collection point for your parcels
One free wash & dry per week in our upgraded laundry facility
One free pump out per month
Access to Vivup Lifestyle Discounts – discounts on lots of high street brands and supermarkets
Life on the water at Limehouse Waterside and Marina
View across the marina with building in the background
Shot overlooking the marina with large modern London buildings in the background
Dutch barges with large new London buildings in the background
Limehouse Waterside & Marina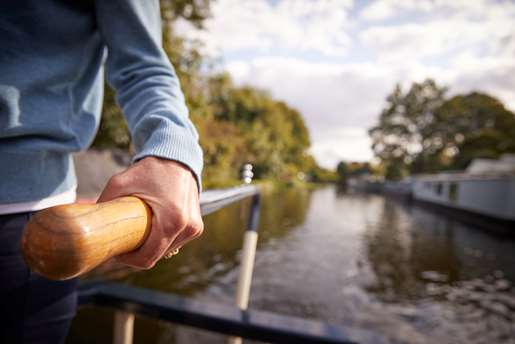 Explore 34 – your free Aquavista stop-overs
We have 29 unique and special locations around the UK, and our Explore 34 benefit means when you moor with us on an annual contract, you can stay at any of our other marinas for up to 34 nights at no extra cost*.
Things to do in London
Limehouse Marina is in a great location to access all the tourist attractions of London, as well as some lesser-known landmarks. 
Why not visit The Museum of London Docklands? Telling the story of the local area, this attraction is less than  20 minutes' walk away. Close by is Cable Street, where you can see the mural of the famous battle, watch a show at the world's oldest operating music hall, Wilton's, and visit the Museum of Jack the Ripper. For nature and wildlife, head to Mile End Park, which follows the Regent's Canal from Limehouse Marina to Victoria Park. 
Other ideas for London:
Walking and dog walking
Canoe hire
Considerate cycling
Places to eat:
Limehouse is a piece of beauty and tranquillity amongst the hustle and bustle of city life, within easy reach of Central London making it an ideal marina for long term mooring or visiting the capital and its many attractions.

Ethan - Waterside Manager
Limehouse Waterside & Marina is open Monday to Saturday 8am-4pm and on Sunday 10am-2pm.
You can call us on 0207 308 9930 within these hours.
During seasonal and bank holidays our typical office hours may vary, please call the waterside office before making a visit.
discover the life
To moor with us at Limehouse Waterside & Marina please get in touch
Navigating into Limehouse
Whether you've got a narrowboat, wide beam or a sea-going craft, Limehouse Waterside & Marina makes an ideal base for exploring the capital. 
An oasis of calm in the heart of the city, the metropolitan marina is surrounded by pretty streets, lined with shops and restaurants. It's also your gateway to visiting the beautiful waterways and picturesque villages along the Thames.