discover the life
Priory Waterside & Marina
Barkers Lane, Bedford, Bedfordshire, MK41 9DJ
01234 351931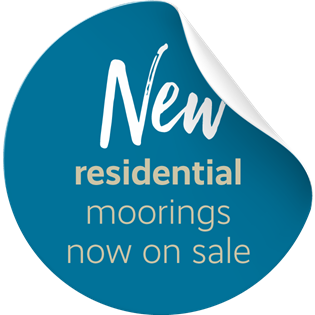 Residential moorings for sale
A natural escape hidden in Bedfordshire
An oasis of peace and tranquillity, Priory Waterside & Marina is tucked away on the banks of the River Great Ouse, within the 250-acre Priory Country Park. You may be surprised to discover then, that the marina is just two miles from the bustling town centre of Bedford and only 40 minutes by train from London. With everything you need for waterside life either on site or nearby, you can relax and enjoy this idyllic and secure location with a residential or leisure mooring, or as a visitor.
View on Google maps

See the marina layout

Find us by water
We have your practical needs covered with a full array of Aquavista brilliant basics that you'd expect from modern waterside living including: 
Safety & security 
A secure marina with gated jetties and CCTV
Jetties have a non-slip surface and are well-lit at night 
24-hour emergency call out
Waterside crew are first aid trained
Facilities 
*NEWLY REFURBISHED* Shower and toilet facilities, open 24/7
Laundry room with washers and dryers
Free high-speed Wi-fi
Refuse and recycling facilities
Free car parking
Hardstanding area for boat maintenance
*NEW* Dog wash facility
Services 
Fully serviced jetties with water and electricity
Pump-out
Elsan disposal points
Red diesel available on site
Gas, coal and logs available to buy on-site
Basic chandlery range available to buy on-site
Your mooring options at Priory Waterside & Marina are:
Leisure moorings
Residential moorings
Visitor moorings
Winter moorings
Restrictions: we can accommodate the majority of craft up to 21.34m. If your beam is greater than 3.66m and air draft is greater than 3.05, we advise you to speak with a member of our Waterside Crew to help you further.
The latest addition to our thriving community is a development of Floating Homes where you can live with all your modern comforts in a beautiful waterside location.
We also have hard standing and caravan storage available here at Priory Waterside & Marina.
If you choose an annual contract, either residential or leisure, as well as access to all of the facilities you also receive:
Explore 34 – Free stop-overs at other marinas in the Aquavista group
Moor Benefits – Access to our exclusive Moor Benefits programme including 10% off diesel, 5% off gas, coal & logs and 20% off boat insurance
A choice of payment options – quarterly or annual
Regular newsletters and surveys – We make sure you're up to date with any important news about our marinas, and we love getting your feedback on how we're doing
Residential mooring package
A residential mooring means that Priory would become your legally recognised residence and you could officially call it your home. You would also receive a host of other benefits including:
A registered UK postal address and post box - all your mail can be delivered to a lockable post box at the marina, and you can use the marina address to register for doctors and schools etc.
Free council tax when choosing a composite council tax option
A secure parcel collection point for your parcels
A 2000L Keter storage box to store your belongings securely, including your bikes.
One free wash & dry per week in our upgraded laundry facility
One free pump out per month
Access to Vivup Lifestyle Discounts – discounts on lots of high street brands and supermarkets
Priory Waterside & Marina photo gallery
Tranquil view across the marina
Tranquil view across the marina
A row of house boats at Priory
Image taken from grass bank overlooking the river cruisers
Priory Waterside & Marina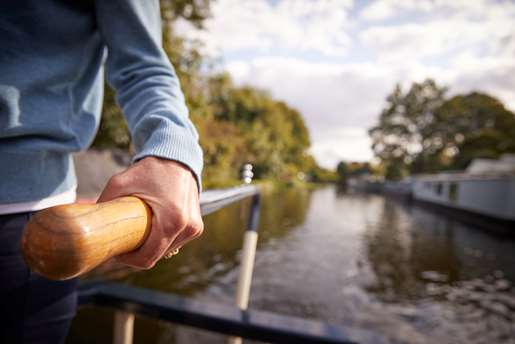 Explore 34 – your free Aquavista stop-overs
We have 29 unique and special locations around the UK, and our Explore 34 benefit means when you moor with us on an annual contract, you can stay at any of our other marinas for up to 34 nights at no extra cost*.
Things to do in Bedfordshire and nearby
Priory Waterside & Marina is surrounded by the many acres of the peaceful and wildlife-rich Priory Park, where you can walk, cycle, picnic and play. Also nearby is the RSPB nature reserve, The Lodge at Sandy. When shopping and nightlife beckon, take the short walk into Bedford, with its impressive range of shops, museums, theatres, bars and restaurant, or catch the direct train to London. Bedfordshire is also lucky enough to have several excellent golf courses. While the golfers play, the non-golfers can spend the day at the magnificent Woburn Abbey and Gardens or Woburn Safari Park, which are less than half an hour's drive.
Priory Waterside & Marina is open 9am until 5pm Monday to Saturday, and closed Sunday.
You can call us on 01234 351931 within these hours. 
During seasonal and bank holidays our typical office hours may vary, please call the waterside office before making a visit.
discover the life
To moor with us at Priory Waterside & Marina please get in touch