discover the life
Diglis Waterside & Marina
Diglis Road, Worcester, Worcestershire, WR5 3BW
01905 356314
Mooring in England's historic heartland
At Diglis, you are moored in the beautiful cathedral city of Worcester in the heart of the English shires. This historic and beautiful city is surrounded by quintessentially English rural landscapes and charming towns and villages. With a rich heritage and culture, fine architecture and a vibrant city life, Worcester is a great spot for mooring, whether you are a leisure boater enjoying this beautiful part of the world or a residential berth holder making Worcester your home.
Diglis Waterside and Marina is at the junction of Birmingham and Worcester Canal and the River Seven. It's on the Stourport Ring, a 74-mile river and canal loop popular with leisure boaters and cruisers. The marina has a modern feel and is the perfect 'town and country' mooring.
View on Google maps

See the marina layout

Find us by water
We have your practical needs covered with a full array of Aquavista brilliant basics that you'd expect from modern waterside living including: 
Safety & security 
A secure marina with CCTV and key access gates and facilities
All jetties have a non-slip surface and are well-lit at night 
Well-kept environments
24-hour emergency call out
Facilities 
Laundry room with washer and dryer
2 showers and 2 toilets, open 24/7
Refuse and recycling facilities
Free car parking
Free Wi-Fi
Wet dock
Dry dock
The Anchor Inn is nearby
The Café Afloat is onsite
Services 
Fully serviced jetties
A CRT pump out is adjacent to the marina
1 Elsan disposal point
Excellent customer service
Your mooring options at Diglis Waterside & Marina are:
Leisure moorings
Residential moorings
Visitor moorings
Winter moorings
If you choose an annual contract, either residential or leisure, as well as access to all of the facilities you also receive:
Explore 34 – Free stop-overs at other marinas in the Aquavista group
Moor Benefits – Access to our exclusive Moor Benefits programme
A choice of payment options – quarterly or annual
Regular newsletters and surveys – We make sure you're up to date with any important news about our marinas, and we love getting your feedback on how we're doing
Residential mooring package
A residential mooring means that Diglis would become your legally recognised residence and you could officially call it your home. You would also receive a host of other benefits including:
A registered UK postal address and post box - all your mail can be delivered to a lockable post box at the marina, and you can use the marina address to register for doctors and schools etc.
Free council tax when choosing a composite council tax option
A secure parcel collection point for your parcels
One free wash & dry per week 
Access to Vivup Lifestyle Discounts – discounts on lots of high street brands and supermarkets
Diglis Waterside & Marina photo gallery
View of boats in the inner basin
Inner basin boats and apartments
Outer basin showing boats and passing boaters
Diglis Waterside & Marina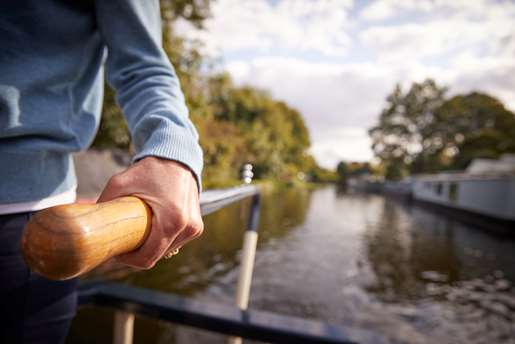 Explore 34 – your free Aquavista stop-overs
We have 29 unique and special locations around the UK, and our Explore 34 benefit means when you moor with us on an annual contract, you can stay at any of our other marinas for up to 34 nights at no extra cost*.
Thing to do in Worcestershire and nearby
Worcester is in a great position for exploring the heart of England. In the city itself, visit the cathedral, which dates back nearly 1500 years, enjoy nature at Gheluvelt Park, spend a day at Worcester Races or shop 'til you drop amongst the mix of big-name stores and quirky independents. For culture, Shakespeare's Stratford upon Avon is just 45 minutes' drive; or follow the Elgar Route and see the landscapes that inspired Land of Hope and Glory. The rural beauty of the Cotswolds and the Malvern Hills is on your doorstep, while the city lights of Birmingham are just a 45-minute train ride away. 
View from the Waterside Crew
Prepare for a warm Aquavista welcome here at Diglis Waterside & Marina. We have a diverse community of residential and leisure boaters who are always happy to lend a helping hand. Anything I can do to help – just ask. I look forward to meeting you on your travels.

Mike - Waterside Supervisor
Diglis Waterside & Marina is open 3pm until 5pm Monday to Friday, and 3pm until 6pm on Thursday.
You can call us on 01905 356314 within these hours.
During seasonal and bank holidays our typical office hours may vary, please call the waterside office before making a visit.
discover the life
To moor with us at Diglis Waterside & Marina please get in touch