discover the life
White Bear Waterside & Marina
Park Road, Adlington, Chorley, Lancashire, PR7 4HZ
01257 481054
A hidden gem of Lancashire
Linked to over 2,000 miles of inland waterways and just a short cruise from the mighty Wigan Flight, White Bear Marina at Adlington is a haven of peace and meets all your mooring requirements. Moor your boat and enjoy this peaceful space where residents and the Waterside Crew have created a natural oasis that regularly wins awards in the Best Kept Village awards. White Bear Waterside & Marina is the largest marina on the Leeds & Liverpool Canal and benefits from a good range of services and facilities, including a café. If you are looking for a hidden gem in a surprisingly well-connected spot, White Bear is for you. It's convenient for the M61, within an hour of Manchester, Liverpool and Preston.
View on Google maps

See the marina layout

Find us by water
Moorings at White Bear Waterside and Marina
At White Bear Waterside & Marina you have the peace of mind of knowing that you are moored in a secure berth with a range of facilities onsite and nearby, as well as a friendly and experienced team on hand to help you when you need them.
Things to do in Lancashire and nearby
Adlington borders the West Pennine Moors where you can enjoy fantastic walks and breath-taking views. The town is thriving, with sports clubs, interest societies and plenty of good restaurants and pubs. For the children, there's a recreation ground just across the road. Further afield, watch Bolton Wanderers FC at the University of Bolton Stadium. It's next to Middlebrook Retail Park, where you can also shop, eat, go bowling or visit the cinema. For a day out, visit Rivington Terraced Gardens or Pennington Flash Country Park, where you can enjoy lake walks, golf, a children's play area, bird watching and some water sports. If city life is your thing, Manchester and Liverpool are both within striking distance. 
White Bear Waterside & Marina photo gallery
View of marina from other side of the canal
Boats on water at White Bear Marina
Canal view of boats and marina
Boats on the water with grassy surroundings
View looking down the canal
White Bear Waterside & Marina
We have your practical needs covered with a full array of Aquavista brilliant basics that you'd expect from modern waterside living including: 
Safety & security 
A secure marina with access gates to pontoons and CCTV
Jetties have a non-slip surface and are well-lit at night 
24-hour emergency call out
Facilities 
Laundry room with washers and dryers
Shower and toilet facilities, open 24/7
*NEW* dog wash facility
Refuse and recycling facilities
Free car parking
Caravan and motorhome storage
Slipway
Services 
Fully serviced jetties with water and electricity
Pump-out, 1 token operated
Elsan
Red diesel available onsite
Gas, coal and logs for sale on-site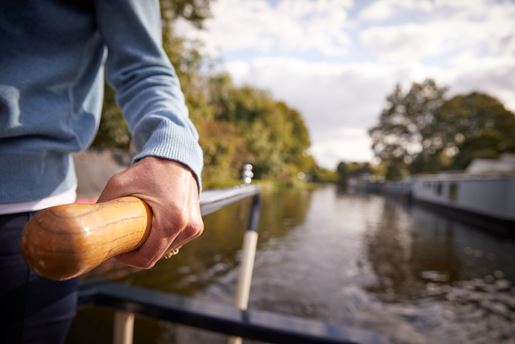 Explore 34 – your free Aquavista stop-overs
We have 29 unique and special locations around the UK, and our Explore 34 benefit means when you moor with us on an annual contract, you can stay at any of our other marinas for up to 34 nights at no extra cost*.
White Bear Waterside & Marina is open from 1pm until 5pm Monday to Friday and 10am until 3pm on Saturday.
You can call us on 01257 481054 within these hours.
During seasonal and bank holidays our typical office hours may vary, please call the waterside office before making a visit.
discover the life
To moor with us at White Bear Waterside & Marina please get in touch