living on your boat
Your guide to residential mooring
Dreaming of a life less ordinary? A residential mooring can turn your passion for boating into a lifestyle
Stunning views at a fraction of the cost of a waterside property. Kayaking to work instead of your daily commute. Waking up each day to the sound of the ducks, birds and all the other local wildlife that surrounds you. Living on a boat or floating home has many advantages.
No wonder so many of us are transforming our dreams of living by the waterside into reality. Whether on houseboats, narrowboats or sea-going vessels, around 15,000 people in the UK have turned their backs on bricks and mortar for good – and it's a number that's steadily increasing each year.
This move to waterside living is partly driven by the higher cost of traditional home ownership. Since stamp-duty rates went up in 2016, prospective buyers have been turning to houseboats in such large numbers that specialist estate agents can't keep up with demand. 
But of course, money isn't the only reason. Our waterways are the jewel in the UK's crown, yet many of us don't have the chance to fully appreciate them. Securing a residential mooring in a marina could be the answer, helping you transform your passion for the nation's rivers, canals and coastline into your lifestyle.
Even if you've been a leisure boater for years, making your boat your permanent home brings with it its own joys and adventures. So, what do you need to consider before you plunge head-first into the live-aboard lifestyle? Could you live on a boat in the winter? How will you manage to work? Our guide to living on a boat in a residential mooring has all the answers.
Is living on a boat in a residential mooring right for me?
As in any community, people who live on boats in a marina setting are a diverse mix who come from all walks of life. There are families looking for a more cost effective way to live, retirees seeking to downsize, artists who take their inspiration from nature, enthusiasts who love the culture and heritage of the waterways, and those who want to live life a little different – all linked by the lure of life by the waterside.
But while the demographic may be wide, there are a few common characteristics that attract people to the memorable experience of living in a marina...
Is it legal to live on a boat?
It is, provided you get the right mooring. If you already have a leisure mooring for your boat, you'll be allowed to spend holidays and weekends onboard, but can't live there full-time.
To make your boat your home you'll need to find a residential mooring. And if you secure one of nearly 800 residential berths at Aquavista's 17 tranquil, UK-wide marinas, it will really allow you to put down anchor.
With a residential mooring, your berth can truly become your home and, as such, you can use it as your postal address. This lets you receive post, get on the electoral roll and register at the doctors.
Another option is to 'continuously cruise' the waterways. Whilst this sounds romantic, a nomadic lifestyle isn't for everybody. You won't get a permanent postal address and you're committed to moving your boat every two weeks, so it's not ideal if you're tied to an area through work or school.
If you decide to change your leisure mooring to a residential one, there are a few other legal stipulations you should be aware of such as council tax, insurance and a boating license. We'll explain these in more detail below.
Do you pay council tax if you live on a boat?
Because a residential mooring turns your boat into your home, you will be liable for council tax.
Do you need a boating license for a houseboat?
Living at a marina has its perks, but don't forget it's also your launching point for exploring the UK's waterways. But to get your houseboat on the move, you'll need a license.
You'll also need a safety certificate and insurance
Boat safety certificate
So that your boat is safe for when you, your friends and family are out enjoying the waterways, your boat needs a valid Boat Safety Scheme certificate. This is similar to your car needing an MOT. This costs around £150 for the test to be carried out plus the occasional cost of any repairs that might arise. But remember, safety is key!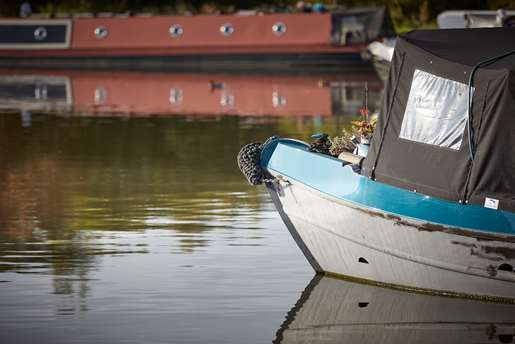 Boat insurance
You'll need insurance to take your boat out too. The minimum required for a boat licence is third-party. But as you'll also be living on your boat, contents insurance is also a good idea.
At Aquavista, all our residential moorings are entitled to 20% insurance with Towergate Insurance.
Could I continuously cruise in the summer but find a residential mooring in the winter?
If you don't want to live in a marina but still want to make your boat your home, the other option is to 'continuously cruise'.
What are the benefits of residential mooring?
Choosing a residential mooring means you won't have to forgo any of the comforts of 21st-century living and you can still experience the joys of discovering nature, inner peace or time for yourself. Here's a look at some of the benefits of living in a marina....
A permanent address
Dealing with bureaucracy can be notoriously tricky if you don't have a fixed address. Residential moorings provide you with a UK address and a post box. Staff will even accept your Amazon parcels for you, provided the packages are not too large i.e. TVs and white goods!
Location
You'll find Aquavista marinas with residential moorings in some of the UK's most beautiful locations. From hidden coves on the Grand Union Canal to bustling marinas right in the heart of London, many are exceptionally well-connected by train or bus, giving you access to cities, shops and picturesque cruising locations right on your doorstep.
Support
Aquavista marinas have staff on hand (many who live on their own boats – and some even at the marina) to help with any questions you might have. But living on a marina also gives you access to tradespeople who can help you out with any jobs that are beyond your capabilities. From approved engineers to riggers and fiberglass specialists, support services are there to help you keep your boat in the best condition.
Laundry, showers and toilets
While your boat may already be well-equipped, it's nice to know that you can wash and dry your clothes, have a shower or use the toilet on Aquavista land-based facilities any time you choose. Aquavista marinas offer these facilities and choosing a residential mooring with us gives you the chance to wash and dry your clothes for free.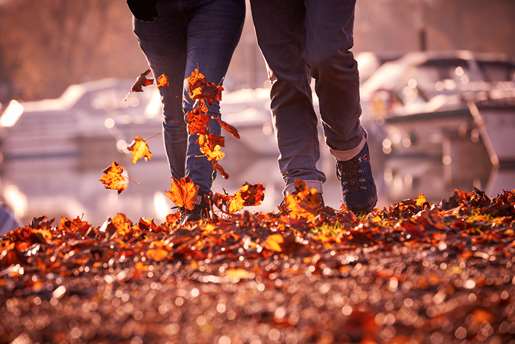 You can still commute to work and school
If you need to be located in one area because of work or school, a residential mooring is key. Getting one nearby means you won't have a long commute adding stress to your new stress-free lifestyle. People with residential moorings at Aquavista marinas are also able to have their own guaranteed parking space.
Electricity and water
Modern houseboats can have significant electricity and water demands - think washing machines, showers, hairdryers and heaters. One of the benefits of being in a residential berth is the easy connection to shore power and water.
Remember, if you plan to use electricity to watch TV, record programmes or access BBC iPlayer, you will need a TV licence.
Pump-out tokens
Changing from a leisure to a residential mooring at Aquavista marinas means you'll be able to get your boat's toilet pumped-out for free.
Security
A residential mooring in a marina offers the highest level of security with CCTV, security barriers, and access fob features. Making an Aquavista location one of the safest places to call home.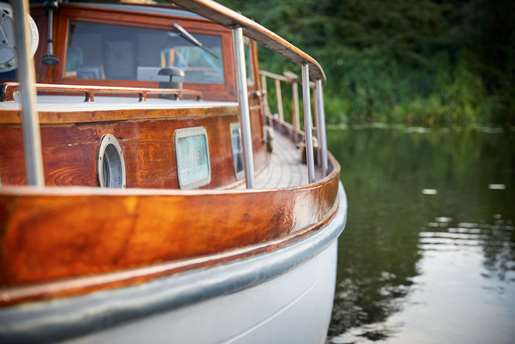 Extra storage
When you live on your boat, especially if you've recently moved out of a house, storage space can sometimes be hard to come by! Even if your boat is large it may not always have as much space as a house. Choosing residential mooring at Aquavista gives you your own residential storage box.
Can you get Wi-Fi on a houseboat?

Everyone expects to be connected these days, and those living at a marina are no exception. Luckily, most marinas have access to free Wi-Fi, ideal for browsing the internet and checking your emails. If Wi-Fi is particularly important to your work, it's worth testing it out in your chosen berth first.
Why does a residential mooring cost more?
If you already have a leisure mooring at a marina, you may wonder why it costs more for a residential berth. After all, you have access to the same facilities as you did before.
Naturally when there are more people at the marina for more of the time, facilities and services like bins, water and electricity are used more, which adds costs to the running of the marina.
Residential moorings are also subject to VAT in accordance with HMRC guidelines. You can find more about this on their website.
At Aquavista we go the extra mile to make sure our residential moorers have the best waterside experience with access to extra benefits, such as laundry tokens, one free pump-out a month and guaranteed parking. As well as a secure home for your boat, an Aquavista residential mooring is enhanced with up to £650 additional benefits each year at no additional charge to you.
Find out more about the benefits of residential mooring at Aquavista here.
Are there lots of chores involved when you live on a boat?
If you're already a leisure boater, you'll know that boats are like babies - they need constant attention! When you live full-time on your boat, keeping things running smoothly becomes even more important, to stop things going wrong when you least want them to. You don't want to run out of water when it's dark, or your heater to break down when it's cold outside!
Learning to do a lot of the work yourself will save on the cost, but you'll need enough money in reserve in case something goes wrong that's beyond your capabilities.
Here are some of the things you need to consider:
Water tanks
Even though there's water available at the marina, you do still need to fill up your boat's water tank yourself. You won't be allowed to keep hosepipes permanently connected to water taps and water tanks need filling frequently – something that quickly encourages you to find ways to save water when showering.
Water tanks also need regular cleaning and maintenance, and the more you use them, the more often you'll have to do this. Hosepipes need to be drained and stored away from sunlight so as not to encourage algae growth.
General maintenance
Making your boat your home means that mildew and mold accumulate even more quickly. It's important to have a maintenance schedule and keep on top of it. Insulating your boat's hull can keep condensation to a minimum.
Bilge water
If you have an automatic bilge pump, you'll need to inspect it weekly. If the water is contaminated, this should be removed via containers and taken to your local recycling centre for disposal.
How do people who live aboard manage to work?

While continuous cruising and a permanent job don't go hand-in-hand, having a residential mooring makes it easy. You have an address, electricity to run your laptop, mail and courier deliveries, and you can choose a marina that's near to the office.
Can you live on a boat in the winter?
You can. Some boats even have central heating installed, which makes a huge difference. Plus, because it's such a small space, even lighting the stove can make things feel toasty.
There are a few things to be aware of before your first winter in residential mooring:
Things you need to do to switch to a residential mooring
Are you ready to start your live-aboard lifestyle?
Then first start with de-cluttering your worldly possessions. Storage space is at a minimum, so consider what you really need and what's just a nice-to-have.
Can I save money if I live on a boat in the UK?
The saying goes that boating is an expensive hobby, but a cheap way of life. Living on your boat means you'll naturally lead a much simpler existence (long gone is a wardrobe full of shoes), and because it's smaller than a traditional house, it will certainly be cheaper in terms of electricity and fuel.
But as anyone who owns a boat knows, there are always hidden costs to consider which can really add up. Besides licenses and safety certificates, there's hull painting and blacking. If you don't know how to do things yourself, even general maintenance can be pricey, depending on the type of boat you own and its condition. Plus, the price of a residential mooring varies with location, with London marinas being most expensive.
However, you will be getting a waterfront property with an enviable front seat view of the changing seasons for a fraction of the cost of the bricks and mortar options, plus the chance to turn your passion into your lifestyle.
How do you find residential moorings?
Aquavista is the largest group of inland marinas in the UK and has almost 800 residential berths on offer at 17 of its beautiful marinas UK wide. Click here to find out more.