We love giving you moor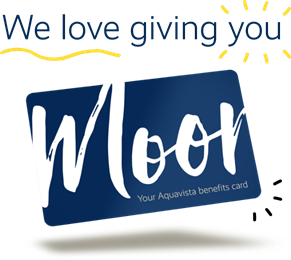 We're really excited to tell you about our new Moor benefits scheme. Exclusively for you - our annual contract holders, it's totally free and full of really useful offers and discounts (we're sure you'll love them all). Plus, we'll be introducing even more great offers over the next 12 months.
It's been a challenging few years for everyone and so we thought this was a good time to give you some extra benefits and make those long-awaited adventures on the waterways a whole lot easier for you.
Being a Moor benefits member means you can enjoy lots of boating offers, tons of really good lifestyle discounts and up to 34 nights of free stop-overs at other Aquavista marinas.
We'll also keep you updated on Moor benefits via our e-newsletter 'Vista' – so look out for that (you really don't want to miss out!) The best of waterside life... just got even better with Moor benefits!