60546D278eb64 703339 (11)
discover the life
with a luxury floating apartment
Aquavista is proud to be an official dealer of Waterlodge UK
Love the idea of being part of marina life but don't want to own a boat? Need a bolthole for holidays and mid week breaks that gives you peace and tranquility but with the creature comforts as well?
High spec, low environmental impact, amazing holiday homes in beautiful Aquavista marina locations. Easy to look after, with two double bedrooms and open plan living area, along with a terrace for your sundowners and watching the world go by, the lodges come ready for use.
The Waterlodge Oasis range
The classic Waterlodge, the Oasis pairs intelligent, contemporary design and optimal use of space to create a flexible, luxury craft for modern lifestyles. From the bijou Waterlodge Oasis One – the perfect choice for couples looking to spend time alone on the water – to the spacious Waterlodge Oasis Six – ideal for families and Waterlodgers wanting to welcome friends on board their boat. The Waterlodge Oasis range offers a high degree of customisation, so you can choose the layout and finishes to match your needs and style.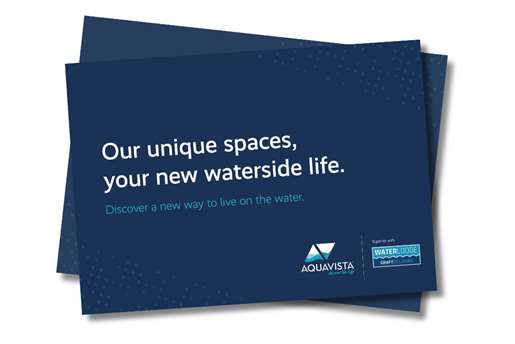 Download our brochure to view the range
Have a flick through our brochure to view the full range of Floating Apartments and find the right one for you - from the Oasis 1 to the Oasis 6. 
Photo gallery
DB72382E 10D9 4D0C B394 30BBA3F8DD4D
9D494983 2ADB 404E B60D 200FBC3DBE76
60546D278eb64 703339 (11)
60546Ebf1d02e L 703339 (2)
Water Lodge 1 Buckden Marina 04012021 155341
60546Ebf1d02e L 703339 (2)
88E3D2B8 46BC 4932 87AF 50E6381A81E0
3D4634D5 3B2C 40E4 A511 B9A8943CA844
As well as being able to choose from one of our 6 stunning marina locations for your Floating Apartment, you can also choose to just purchase the lodge from us if you already have a location arranged.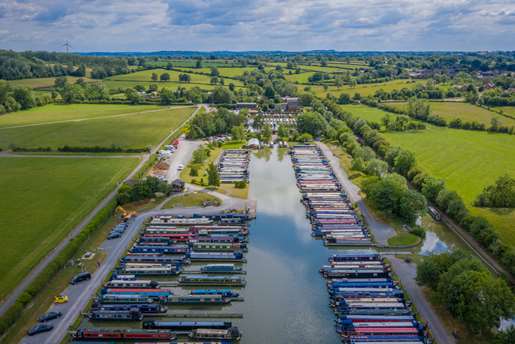 Crick Waterside & Marina
Crick Waterside & Marina is a really peaceful spot – but there's still loads to do nearby. For commuters, you're only a two minute drive from junction 18 of the M1 – although you wouldn't know it once you're here (seriously, it's so quiet). You've also got Northampton and Rugby within easy reach, which you get to by
car or bus (the bus stop is at the bottom of our drive). But you don't need to go that far for things to do – it's only a couple of minutes' walk into Crick, which is a lovely little village. 
Come and view our Oasis 3 and Oasis 5 show homes at Crick Marina.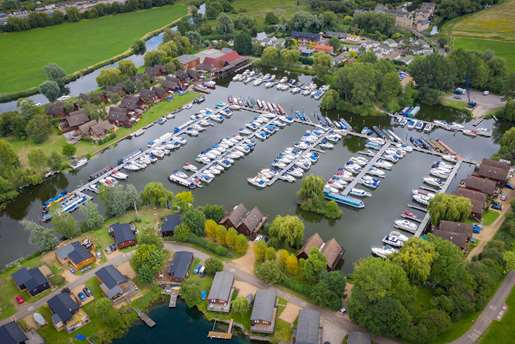 Buckden Waterside & Marina
Buckden Waterside & Marina offers another view of the world, equally relaxing. A mature well established site, surrounded by willow trees and excellent walks along the river. The lodges sit in enviable positions close to all facilities and there is a restaurant and leisure club onsite. Good connections to the A14 and the A1 mean your holiday home won't take long to get to, and there are many pubs and restaurants within a short drive of the marina.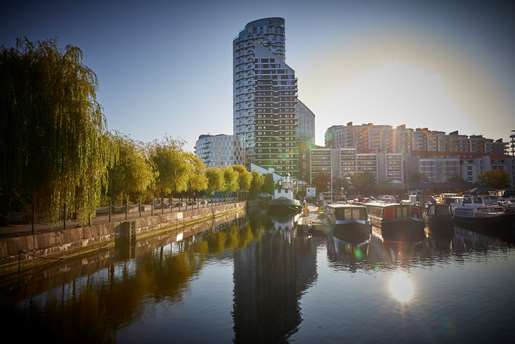 Poplar Waterside & Marina
It's super easy to get to work from Poplar marina, so you don't have to worry about long commutes. Located less than a 10-minute walk from Canary Wharf, you've got the Jubilee Line and the Docklands Light Railway Station nearby – they can get you to the centre of London in no time at all. There's some good options for stocking up on supplies. For day-to-day essentials, you've got a lot of big supermarkets nearby, or you can cook up something special with some really fresh fish from Billingsgate Market.
Cropredy Waterside & Marina
For some downtime in the countryside, come to Cropredy Waterside & Marina. It's set offside on the South Oxford Canal, a good way from the road, so it's a great little hideaway – but it's still got loads going on.
You'll find Cropredy village just a short walk away from the marina. It's got everything you need – there's two pubs, a café, a doctor's surgery and a shop for all the essentials. We think it's a great little community.
Ripon Waterside and Marina
From Ripon marina, you've got easy access to Leeds and York, and there's a bunch of rail links that'll take you to Harrogate and Thirsk, which are 11 miles away. Then again, you don't really need them – everything you might want will be right outside your window. Ripon is one of the smallest cities in England, and it's one
of the prettiest. There's medieval streets that wind all over, independent shops, nice cafes, a bunch of supermarkets, and a good riverside pub.
Sawley Waterside & Marina
It's so quiet around Sawley that you'll think you're in the middle of nowhere. But it's actually an easy spot to commute from – you're only a short drive from Nottingham, Leicester and Derby, and there's great road links to East Midlands airport, Long Eaton train station and the M1. For hangouts by the water, there is Café Blue - a daytime licensed café serving breakfast, lunch and cake.
Why choose a Floating Apartment?
Experience life on water, without compromising on comfort or space. The surprisingly affordable Floating Apartment range by Waterlodge UK offers luxury and practicality, allowing you to live a marina lifestyle – without the maintenance! Enjoy bespoke interiors, with features tailored to your exact requirements, plus unrivaled sundecks and roof terraces for optimal use of space, both inside and out.
discover the life
To find out more or to arrange a viewing