Summer Relax Leisure Resid BWML Life 021019 0719
discover a way of life
Residential moorings
Your waterside & marina home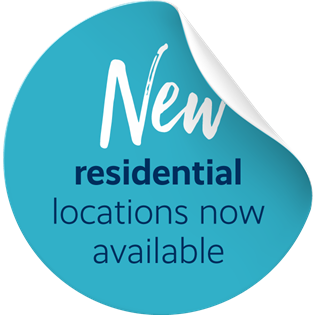 New residential moorings
At Aquavista, we offer residential moorings across the UK for cruisers who require long term moorings. Find your nearest long-term mooring marina that gives you all the freedom of the waterways with a permanent address!
COMING SOON
We will be launching more residential moorings in our marinas over the coming months. 
NEW residential moorings are now on sale at Trinity Waterside & Marina in Hinckley on the Ashby Canal - click here to find out more
What is a residential mooring?
A permanent mooring is just like any other home and residence, except floating and with a waterfront view! 
Wherever your mooring is located will be your registered UK postal address and your legally recognised residence. You'll also enjoy all the normalities of home, such as waste disposal facilities, a post box and other public services. We recommend you read our guide to residential living, which goes into details including council tax and licences when using a long-term mooring.
Enjoy life on the water with a long term mooring as your permanent home. We have locations across the UK, including residential moorings in London, Hertfordshire, Yorkshire and more. Wake up to nature, tranquillity and freedom every morning, wherever you are!
With full residential status, you have your own secure berth and a host of excellent resident benefits - discover a whole new way of life today!
Your benefits as an Aquavista resident
There are so many benefits that come with being an Aquavista resident! Not only do you get the luxury of a private waterside location, but you can be part of a close-knit community of like-minded people. What's more, if you fancy a change of scenery, you can discuss with our team about relocating to another available location on the marina!
An Aquavista residential mooring also comes with a host of additional benefits to make life on the water plain sailing! Here's just some of the many benefits you enjoy as a resident:
A registered UK postal address and post box
Use of a secure parcel collection point
A private secure storage box (in non city marinas where there is space for these)
Explore 34 - allows you to enjoy any other Aquavista locations nationwide for up to 34 nights free!
Moor Benefits Scheme - lots of lifestyle discounts and boating offers
A free weekly wash and dry
12 free pump out tokens per year
A choice of council tax options - including composite council tax at most marinas, where we pay on your behalf (you must move berths twice a year to be eligible).
You can enjoy a residential mooring at the following 16 marinas, subject to availability. Take a look below:
Boats on the water at Apsley Marina with housing in background
Apsley Waterside & Marina, Hertfordshire
Boats on the water at Cowroast Marina
Cowroast Waterside & Marina, Hertfordshire
Priory Waterside & Marina, Bedfordshire
Hull Waterside & Marina, Yorkshire
Lemonroyd Waterside & Marina, Yorkshire
Ripon Waterside & Marina, Yorkshire
Kings Waterside & Marina, Nottinghamshire
Sawley Waterside & Marina, Nottinghamshire
White Bear Waterside & Marina, Lancashire
Galgate Waterside & Marina, Lancashire
Diglis Waterside & Marina, Worcestershire
Limehouse Waterside & Marina, London
View across the water of Polar Dock Marina
Poplar Waterside & Marina, London
Boats across the water at Packet Boat Marina
Packet Boat Waterside & Marina, Middlesex
Brinklow 25 4 22 Aquavista 00357
Brinklow Waterside & Marina, Rugby
Trinity Waterside & Marina, Hinckley
discover the life
If you're interested in a residential mooring please get in touch