discover something new
Dutch barges
Whether you're a leisure boater or ready to start a whole new liveaboard lifestyle, Dutch barges make great houseboats. With a classic look and feel, they offer bags of living space and are perfect for cruising the coast.
What is a Dutch barge?

Although modern replicas are common, the original Dutch barges are former commercial vessels from the Netherlands where they were used for fishing or carrying cargo. Designed for European river cruising and coastal journeys, they're similar to narrowboats. But their additional width and wheelhouse allow for greater living space, making the Dutch barge ripe for a houseboat conversion.

These vintage iron or steel boats are flat-bottomed which helps keep rocking to a minimum. Plus their generous headroom means far fewer bumps in the night if you're tall.

What's the difference between a Dutch barge and a widebeam or narrowboat?

The biggest difference between the three vessels is the width. While narrowboats are 6 foot 10 inches wide, widebeams are usually between 10 and 12 feet in width.

Dutch barges are widest of all at up to 20 feet. This may be great for day-to-day living, but remember that the extra width can be hard to handle if you're a novice and may not be suited to our narrow UK canals. A Dutch barge-style narrowboat could be the answer, offering the same classic charm at a greatly reduced width.

When it comes to accommodation inside, there's not much to choose between a widebeam and Dutch barge. However, Dutch barges offer something extra ​– ​a covered wheelhouse that can be used as a comfy seat for four or more people.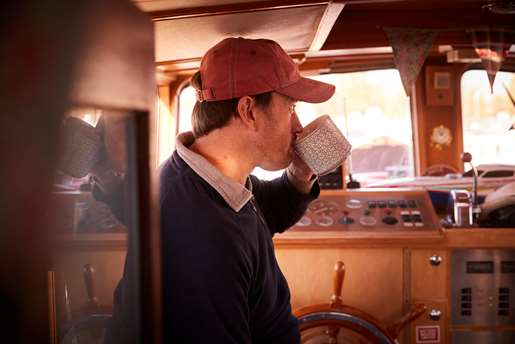 Pros of a Dutch barge
Beautiful design classics with bags of character
Ideal for cruising European rivers and coastlines
Tend to be on one level throughout, making conversion straight-forward
Wide with lots of interior space
Flat-bottomed, so rocking kept to a minimum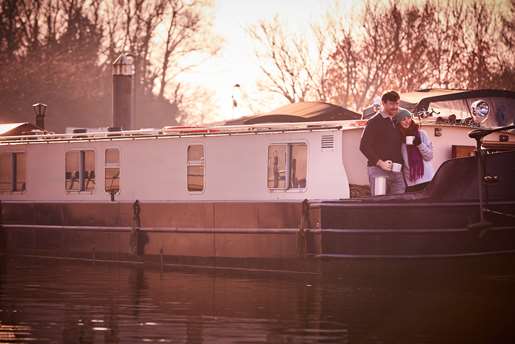 Cons of a Dutch barge
Limited cruising range in the UK due to the width and wheelhouse height
Designed for European waterways so may not be suitable for small UK canals
The larger size means increased mooring, licence and insurance costs
Relatively more expensive to buy than liveaboard narrowboats
Sign up to our boat sales newsletter
discover something new
discover the life
Contact our experienced boat sales team