discover the life
Widebeam boats
Enjoy life in the slow lane in even greater levels of comfort. With all the space of a small apartment, widebeam boats are ideal if you want to make your boat your home. And, while the extra width does put a limit on your cruising range, you'll still find plenty of beautiful options UK-wide.
What is a widebeam boat?

Widebeams are a relatively new concept but they've become a familiar sight on UK waterways. Based on the style of a narrowboat, widebeams share the same robust steel construction. But because they're wider, widebeams offer much more room inside and usually boast more contemporary fit-outs too.

With all that extra space, widebeams are a popular option for liveaboards who value a comfortable home more than extensive cruising. And that's just as well, because not all the canals on the network can accommodate their broader dimensions.

What's the difference between a widebeam boat and a narrowboat?

Narrowboats and widebeams share a lot of the same characteristics. That's because they're made by the same boat builders who take the simple narrowboat design and just build it wider!

Rather than the standard narrowboat width of 6 foot 10 inches, a widebeam boat can be between 10 and 12 feet wide. While narrowboats can cruise anywhere on UK waterways, widebeams are unable to navigate the smaller canals.

But that may not be so much of a problem if you wanted to use a widebeam as a home that comes with the option of weekend cruising. There are still plenty of other beautiful, and sizeable, widebeam cruising grounds UK-wide.
Thinking of where you can travel on a widebeam boat? 
Take a look at what the Canal and River Trust say about cruising the network on the widebeam vessel.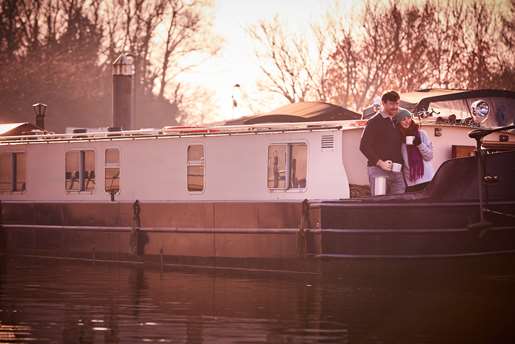 Pros of a widebeam
Offers more usable living space than a narrowboat
Comfortable apartment feel inside
More contemporary interior fit-outs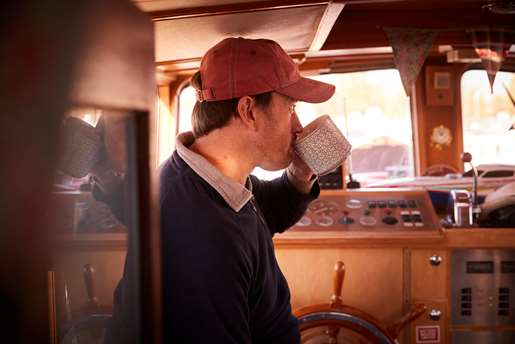 Cons of a widebeam
Limited cruising range in the UK due to their width
Increased size means higher costs for mooring, licence and insurance
May not have the old-style character of a narrowboat
Sign up to our boat sales newsletter
discover something new
discover the life
Contact our experienced boat sales team